Have You Considered Tile Floors in Your Bedroom?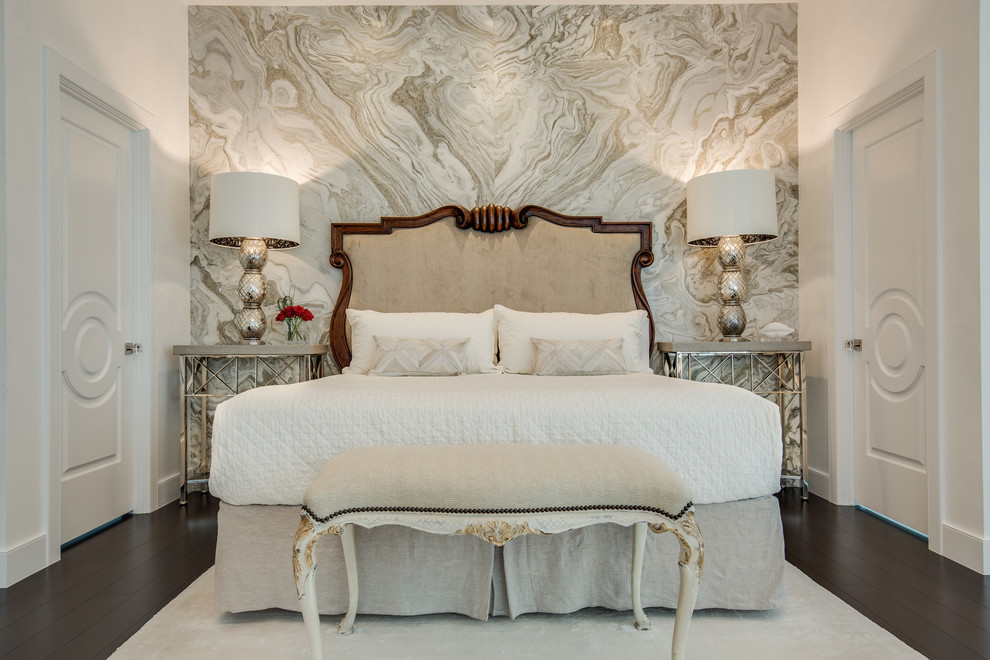 While tile flooring is popular in entryways, kitchens and baths, it has traditionally been a less popular choice for bedrooms. With today's modernized materials and styles, tile can be a beautiful, durable, stylish choice for bedrooms in your home.
Durable & Flexible
With minimal care, tile floors will last decades upon decades, something many other flooring options can't offer. Tile will show little if any evidence of wear and moisture or spills are quickly and easily taken care of without leaving problems behind.
Personalized & Customized
Modern stone, engineered stone, and ceramics offer endless variations in color, pattern, and styles to choose from. Some modern porcelain tiles can be made to mimic the look of wood, fabric, and other natural materials, providing the durability of tile with the look of a different material. Custom tile-work means you aren't limited to a solid pattern the way you might be with carpet or wood flooring, but instead can choose special tile inlays, mosaics, and patterns with shapes, angles, and colors.
Comfortable Temperatures
While most of us enjoy the cool feel of tile underfoot when the weather is warm, in cooler temperatures a warmer floor is more soothing, especially first thing in the morning. Traditionally, this has been one of the main reasons tile is less common in bedrooms. Adding a simple underfloor radiant heating system is an easy solution to this problem, meaning you can have cool tile in the summertime and cozy warm tile in the winter.
Easy Care
With just a little easy care, tile floors will maintain their beautiful condition for years to come. Sweep or vacuum up any dust or dirt, and a quick weekly trip through with a damp mop should be all you need most of the time.
Healthy
Tile floors don't contain the toxic chemicals of new carpet and padding such as volatile organic compounds (VOCs), which carpet can emit in your home for up to five years. Tile floors also don't trap in allergens such as dust, dust mites and pet dander the way carpet can. Using tile for your bedroom floor, a room where people spend an average of one-third of their lives, can make it a healthier, safer place to be.
Beautiful, comfortable, and customizable, tile is an excellent choice for bedroom flooring. Contact us today to design your new, tile bedroom floor.